We make our own in-house sauces here at BEACH FIRE Grille.
 Take some home!  They come in 7 ounce bottles for only $8.
 Our number one seller:
         "Beach Fire Lava Sauce"…  It's a fiesty lil' blend w/ the heat of a simmering volcano cooled by luscious tropical fruits.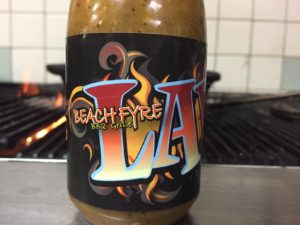 Try one of our other sauces:
 Homemade Bleu Cheese…   Creamy w/ chunks of cheese

 Hot BBQ…  Spiceeeeyyyy!
 Mild BBQ…   A light tangy treat
 Honey Hickory BBQ…   Sweet 'n Smokey
 Caribbean Jerk Sauce…   Jamaican spices w/ a dash of habeñero heat
 Tampa Taco Sauce…   When your meals needs a little boost
 Tiger Sauce…   Our mild horseradish blend
 Cajun Remoulade…   A spicy tart sauce delicious on crab cakes, po boy, and a variety of seafood dishes.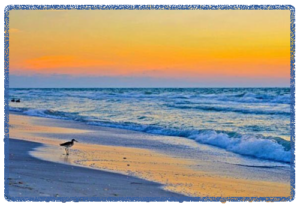 Our homemade sauces are available for purchase when you visit our Restaurant.